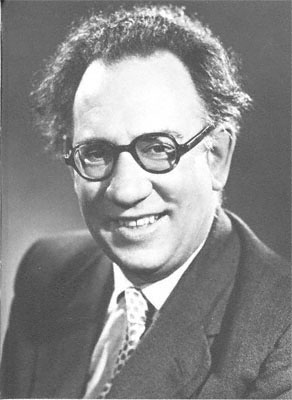 Julian Symons was one of the most important crime/mystery writers to emerge in the years following WWII but you'd hardly guess it from the absent celebrations of his centennial. Though some of his books are still in print, the author of The Progress of a Crime is all but forgotten today. And it's a crying shame.
Readers of this blog know that I don't see eye to eye with Symons the critic. His opinions on the evolution of the genre or about some specific authors are not mine. But he certainly was one of the most knowledgeable and perceptive people ever to write on crime fiction, and while Bloody Murder certainly made (and occasionnaly still makes) my blood boil, it also introduced me to some writers I'd have been very, very sorry to miss: Symons, as he said about Chandler, was a very good critic of the work he liked. The nuance is an important one.
Symons wasn't just good at writing about other people's books; he also wrote some great books of his own. Unlike most ideologues (Yes I'm talking about you, Willard and Raymond!) he really practiced what he preached - most of the time. Having decided early that the traditional mystery form was too restrictive for his ambitions he tried and found new ways, new approaches. There is no mystery to speak of in his masterpiece, the Edgar-winning The Progress of a Crime but the book is a consummate example of what Symons termed the Crime Novel: sharp, powerful and uncompromising. Symons clearly had his point of view, but neither there or in the rest of his work did he let it stand in the way of objectivity. Were all "Crime Novels" like Symons's, I wouldn't spend my time complaining about modern fare. Yet, for all his professed modernism, Symons maintained a (guilty?) fondness for the clever, intricate plots of yore and he sometimes let it slip in his work. He was a much more complex figure than his public image allows.
His current neglect stems from two sources. First is that mystery fiction has a really short memory. We're no good at preserving the memories of our great men and women; Symons is just one of many important writers who fell under the radar after their death. Second is that the kind of crime fiction that is now prevalent is a far cry from that which Symons advocated and practiced. In the final edition of Bloody Murder Symons made clear that he had no time for noir, graphically violent thrillers or what he termed the "anti-establishment school" of crime fiction. To a modern critic his dismissal of such"luminaries"as James Ellroy, Robin Cook, Elmore Leonard or Thomas Harris sounds as blasphemy - and indeed Symons told about how a journalist interviewing him was taken aback by his (negative) judgment of Andrew Vachss. Hard to imagine Symons praising Denise Mina or Lee Child, though he might have liked Minette Walters or Thomas H. Cook.
Further reading:
Symons's list of the 100 best mysteries ever. Guess what, some items are on my list too.
Martin Edwards on Bloody Murder. Includes personal recollection of the man.
The Simple Art of Murder (not Chandler's treatise, but an exchange between Patrick and Sergio about Bloody Murder)